Industrial Matrix LED display
In automation processes often a 'error' message display is used. These display's mostly are big but simple segment display's which can be observed from a larger distance. (they are used in big production halls). Mostly these displays need a separate interface and/or controller to display the messages.
We have developed a display which uses the EtherCAT Fi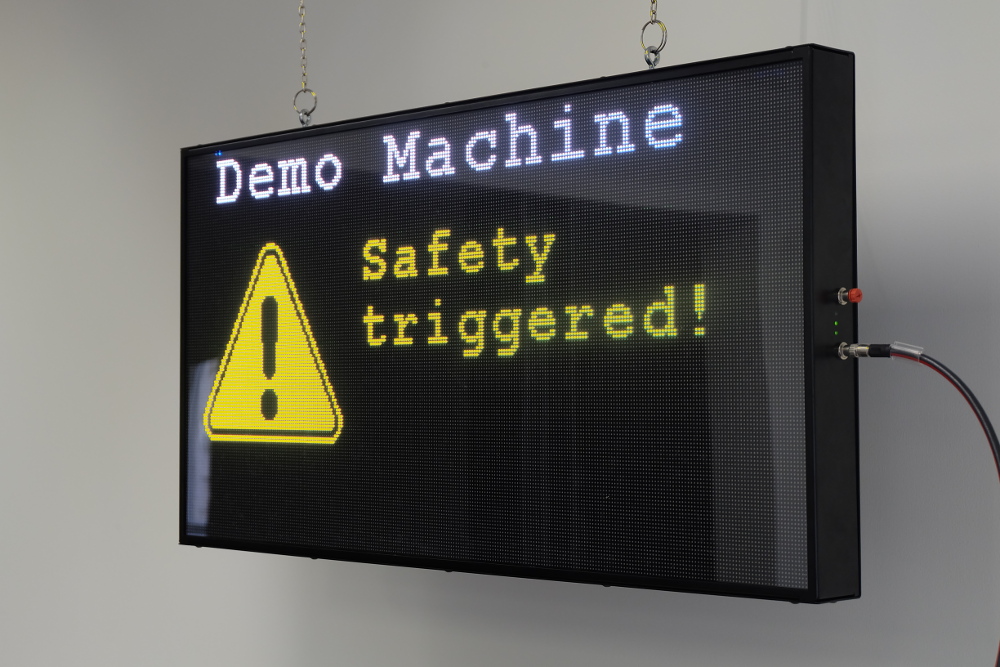 eldbus. An Ethernet based Fieldbus which is largely used in the industry. In fact we use the EtherCAT-P version which also includes power over the 4-Wire Ethernet cable. So only a single cable is required to connect the display and to have it controlled by the central processing unit.
The display itself is a matrix RGB LED display. Several sizes are possible, the standard configuration is a 400x800mm size display with a 128x256 pixels. With this graphical matrix display one is no more restricted to a 7 or 14 segment LED display.